2019 Fishing Derby
The 6th annual fishing derby will be held June 8th at the dam.
Sussex County Recycling Schedule
For information on recycling, types of materials accepted, holiday schedules etc. visit http://www.scmua.org
Season and Family Guest Passes
Click here for information. (bottom of page)
Beach & Playground Renovations
July 15, 2017

Renovations and cleanup at the beach and playground areas have really been giving Vernon Valley Lake an impressive facelift. An addition of new children's playground equipment makes for more beach fun for the kiddies. Come on down for a swim or lay a blanket on the newly tilled and clean sand. Picnic tables are all set up too.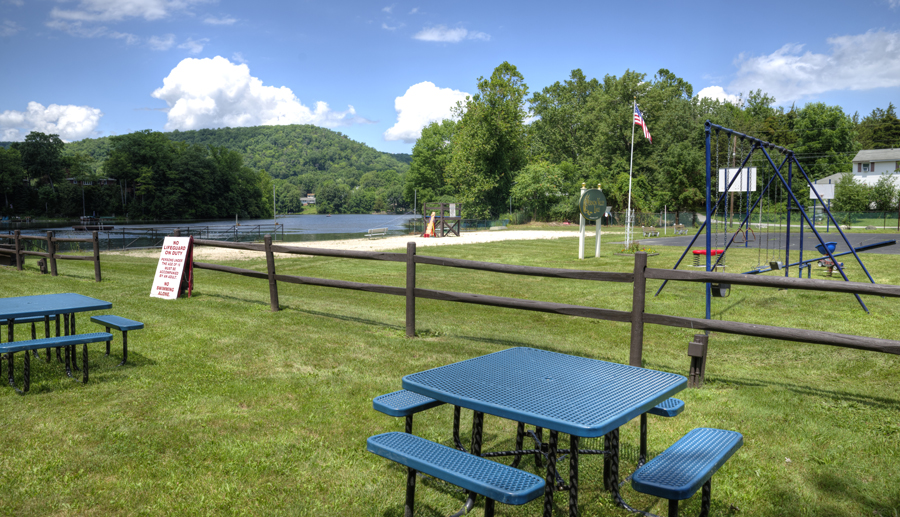 Dam Area Cleaned, Mowed & Ready for Fishing Season
July 15, 2017
As part of our cleanup initiative, brush has been cut back substantially in the dam area. A cleaner and more open look makes it even more inviting for our fishing members Check it out!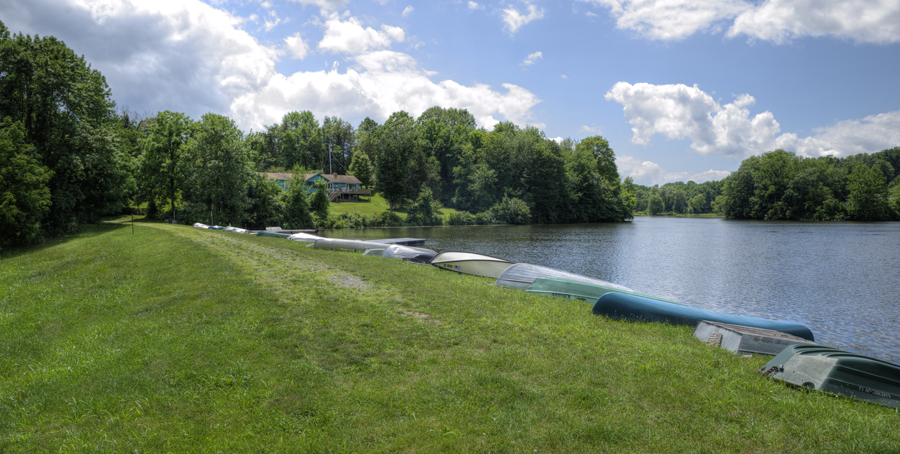 Special Thanks To Beach Cleanup Crew 2017
July 15, 2017
A heartfelt thanks goes out to the following volunteers who prepared the opening of our beach for the season. Your help and hard work is crucial in making Vernon Valley Lake the beautiful place for our families to enjoy. Oh where would we be without you.
Mike Whitaker, John Fritz, Kathy Fritz, David Claxton, Chris Martis, Linda Cooper, Bunny Cocula, Pastor Nick Fontana, Nick Fontana Jr., Gary Ajamian, Frank Moore, Andrew Delmont, Pam Sheppard, John Sheppard & Mike Sheppard.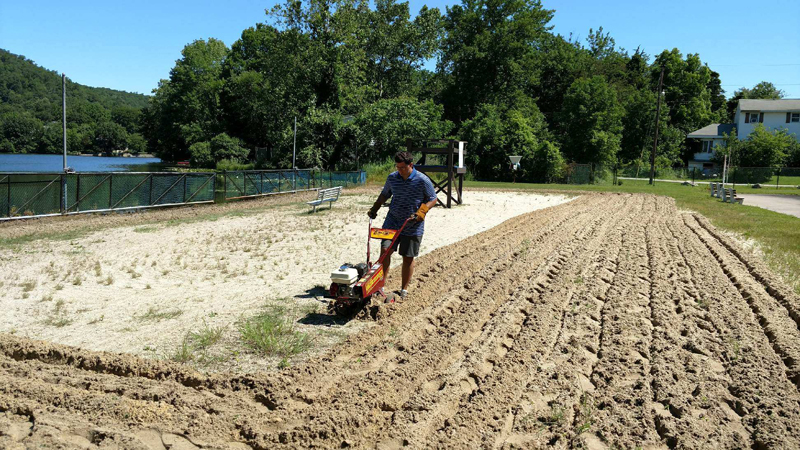 (Above) Nicholas Fontana Jr. rototilled and cleaned the beach sand, making it inviting for the swim season.
Vernon Valley Lake 4th Annual Fishing Derby
Vernon Valley Lake held its fourth annual fishing derby organized by Paster Nick Fontana on June 10, 2017. Fun was had by all. This year's Derby winners are Drew, Tyler and Tyler.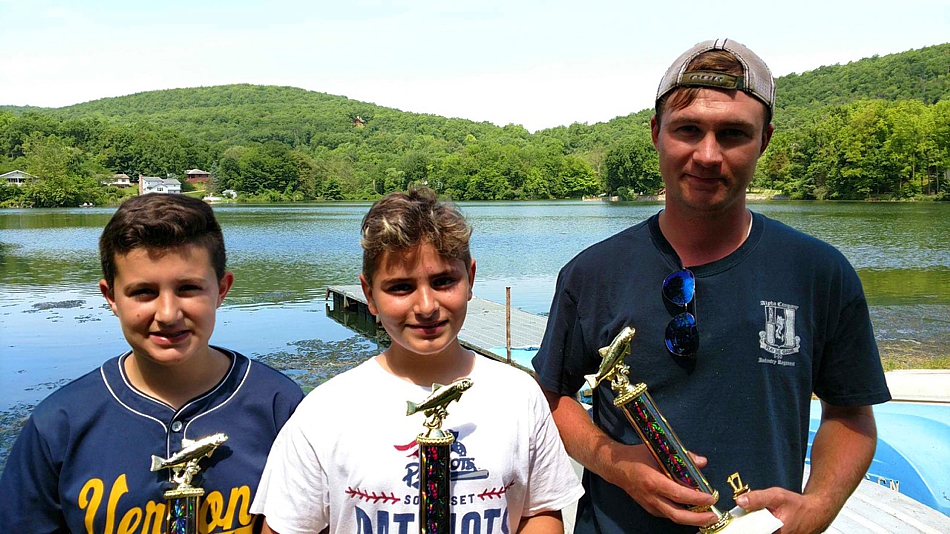 Below: Participant Brianna Aviendha. Hey that's a nice size fish.

New Car Permits for Dam Now Available
New Gate Combination to be given with permit
For those who have filled out applications for the dam, parking permits are ready for pickup at Bunny Cocula's. For members who have yet to fill out an application, please do so by printing out an application using the link below. Remember, parking passes are only needed for the dam. We will only make passes for those members that have returned this application with your information. If the information has NOT changed just email or drop the application off and state NO changes. For those wishing to drop off applications, may do so by placing them inside a barrel located between the garage doors at Bunny Cocula's house at 859 Route 517. The combination to the lock at the dam has been changed May ?? and the new number will be provided with the new parking permit. It is important that the combination not be given out or distributed in any way to non-members.
Bald Eagle Spotted at Vernon Valley Lake
May 2017
There has been recent sightings of a single Bald Eagle fishing Vernon Valley Lake. Here the majestic bird takes off from Goose Cove.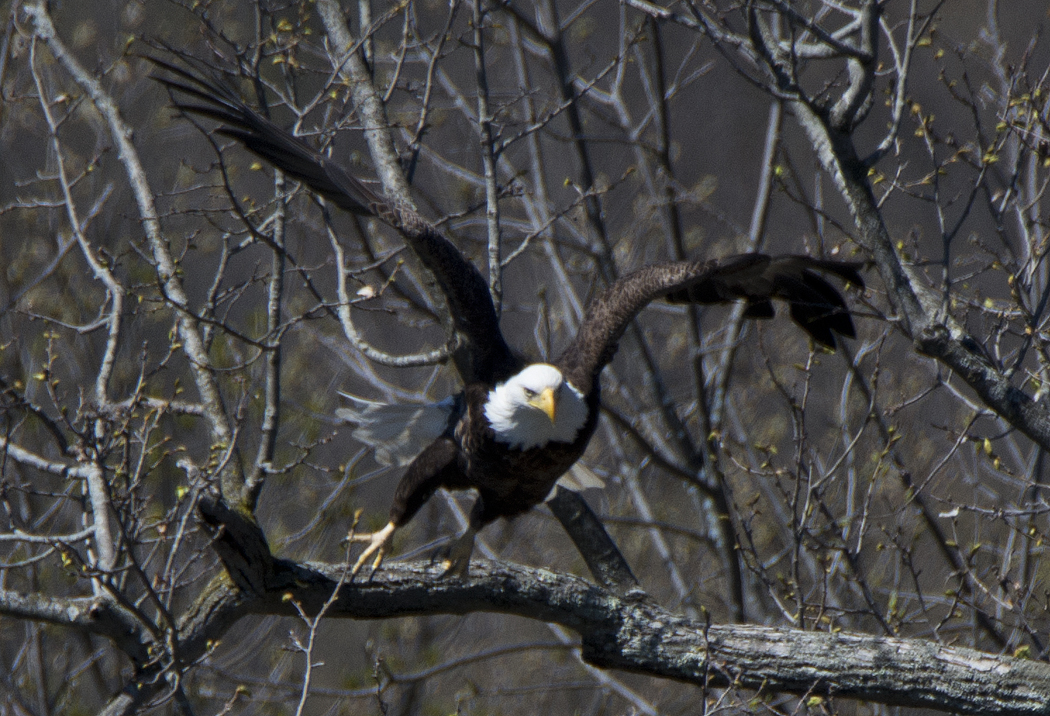 Security Cameras Installed at Beach Area
In an effort to prevent vandalism and other unlawful activities within our facilities, the board of trustees has approved the installation of security cameras at the beach area. The 24 hour surveillance system is now fully operational and is being continually monitored. The new security monitoring system may be expanded in the future to include other areas of our facility. The safety of our members and the protection of our property is of the utmost importance. The board of trustees encourages anyone who witnesses illegal or unsafe activities within our facilities to call the Vernon Police Department's emergency number 911 or non emergency number at 973-764-6155.

Drone Safety and Liability Insurance
Are you one of the millions who received a drone as a gift during the holiday season? Regardless of how much aviation experience you have, these small aircraft come with more risk than the average hobby. For example, did you know that when you operate one, you become liable in the event of personal injury or property damage? Follow the steps below to protect yourself before taking to the skies.
Step 1: Register Your Drone
The Federal Aviation Administration (FAA) requires drone owners to register unmanned aircraft systems weighing over 0.55 pounds with the government. Each aircraft must have the registration number displayed directly on the body. Civil noncompliance penalties can lead to fines of up to $27,500 while criminal penalty fees can go as high as $250,000 and three years in prison.
Step 2: Check Your Policy
Next, hobbyists are encouraged to check the coverage associated with their homeowners or renters insurance policy. Specifically, review key sections including personal liability, medical coverage and property loss or damage. Also, keep in mind that a home policy won't cover drones operated for commercial use, nor will a landlord's insurance protect you if you're a renter.
Step 3: Review Safety Precautions
You can reduce your risk of personal injury or property damage by following common drone safety tips. Operate your drone at or below 400 feet, always keep it in your line of vision and avoid flying near emergencies, sporting events and large groups of people.
To keep drone flying fun and stress-free, make the right moves early on to protect yourself and your new toy.
Special Thanks to Ron Bevacqua
A huge thank you goes out to Ron Bevacqua who has been tirelessly working to update our lake association's computer programs and database on a volunteer basis. Many hours of work and time away from his business just to help us at no cost to our members. Ron is a local contractor / owner of Pillar Construction (973-702-0114) who has done a lot of great work in our community and comes highly recommended by several of our members.
Blue Heron at Vernon Valley Lake
April 2, 2016
A Blue Heron on a rainy April morning awaits its catch on the north shore.
Osprey Fishing
April 14, 2016
Ospreys are active once again at the lake.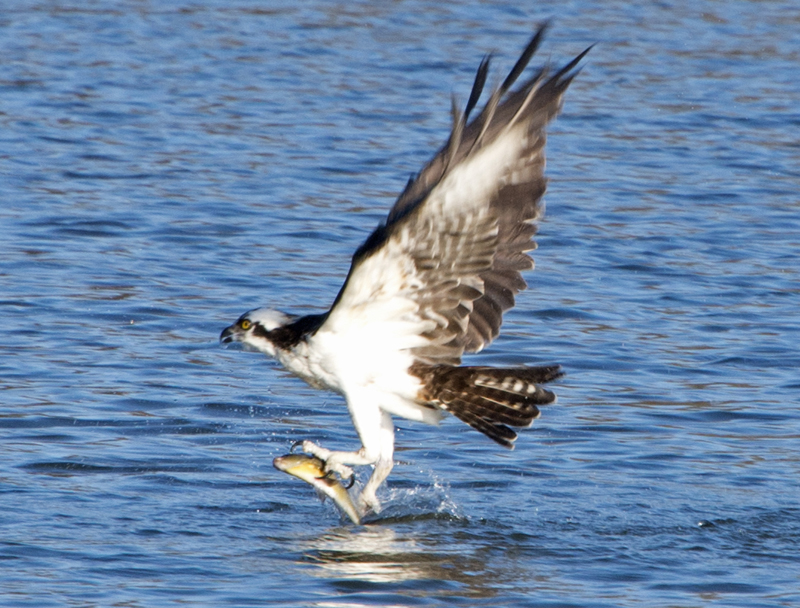 A Little Bit of Glenwood, NJ History
For a look at an interesting article about the area's history, click here.
Be kind and Keep Your Dog on a Leash
Please be considerate by keeping your doggie on a leash. Your neighbors and their lawns will appreciate it. Remember, it is unlawful to have your pup unleashed and or not to pick up after them. Anyone wanting to report an unleashed dog or owner not picking up after their canine, call the Vernon Animal Control at 973-764-7751 or after hours call 973-764-6155.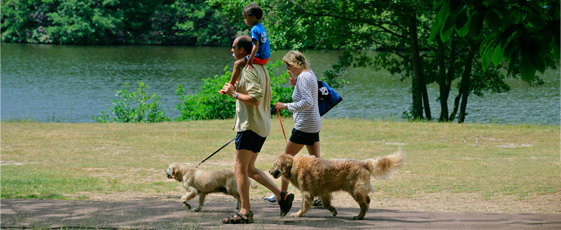 Help Keep our Lake Free of Yard Waste & Other Pollutants
Fertilizers, grass clippings, dead branches and other yard waste are detrimental to the health of our lake. Yard waste dumping promotes unwanted vegetation, algae and toxins to the water. It is also a New Jersey DEP violation which carries a hefty fine. Please help keep our lake beautiful. Your cooperation is vital. Learn what other things you can do to help reduce unwanted vegetation and pollutants in the water. Click Here

Stay Informed - Sign up on our Email List
If you are a member and would like to receive emails of news and notifications, let us know by forwarding your email address to us. No need to resubmit your email address if you have already done so. Please be sure to let us know if your email has changed.
Suggestions?
Have a suggestion or an idea? We would love to hear it. For any questions or comments please contact us. We'll be happy to hear from you!