October 1972 to 2017 - Celebrating 45 years!
The Walnut Hill Country Club is committed to the preservation of Vernon Valley Lake's natural beauty and to manage it in an environmentally responsible manner. Our goal is to provide our membership with a safe and clean recreational lake facility that enhances country living.

Membership can only be obtained by becoming a land or homeowner within our lake community. Elections for club president are held annually. Two club trustees are also elected annually for a term of three years. There are six trustees in total to administer the community's property. Revenues to maintain our facilities are obtained from the annual membership dues collected. Each property owner within our community is required to pay annual dues as set forth in their property deeds. There are 417 owner-members.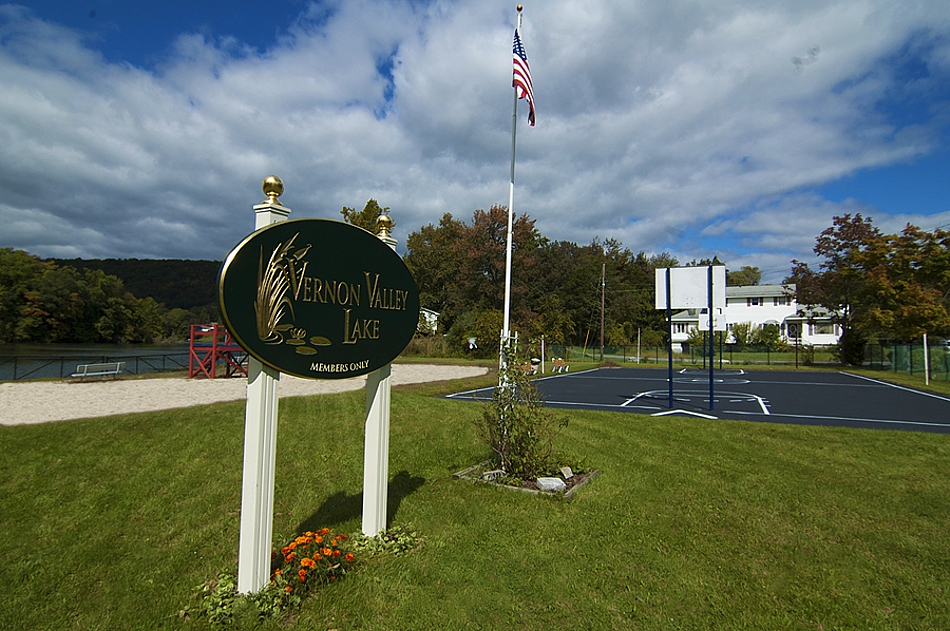 Beach Area & Basketball Court.


Boating, Fishing & Dam Areas

For more on our scenic area, see this informative article here: SKYLANDS VISITOR